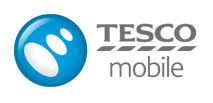 Customer service data over many years tells us that when we receive good service from a business, we tell 5 people on average. When we receive bad service, we tell 9 people.
So here I am telling my 9 readers about Tesco Mobile. :-)
Pete has had a contract for a little under a year but around 2 months ago, his mobile phone stopped working. Basically, people could barely hear him though he could hear them.
After sending the phone back THREE times and it being returned without being fixed, they now want him to send it back again. He has refused and demanded a replacement... which they will not do. Now I believe that they are breaking several consumer laws, but who do you complain to? The call centre staff are simply defensive and are unwilling to help.
The staff have cared little all through the process and one even refused to pass him to a manager when asked. He has now cancelled his plan and will be going elsewhere.
As we know, Tesco is huge and is trying to take over the world. I am sure that they couldn't give a damn about one small mobile contract. However, I will avoid their shops and petrol stations for a while to dent their profits by a few pence!